Wood is a classic, green building material that never goes out of style.  Homeowners and builders continue to incorporate wood's natural beauty in their designs to further enhance the aesthetic appeal. That's why, despite modern alternatives, most people still prefer wood as the primary building material, not just for their houses, but also for decks, fences, and other outdoor structures.
A wood deck can add immense value to a home, not just monetarily, but also from a quality of life standpoint, as it provides beauty and additional gathering space for your friends and family.  So whether you are adding a new deck, or replacing/restoring an old deck, you should carefully consider all of your options.  Staining your deck is one of the best ways to protect the material and enhance the natural beauty of the wood.  Choosing the right stain color is still essential to ensure that the color of your deck complements your home's exterior and overall aesthetic.
Looking for guidance on a new deck?  Not sure how to choose a deck stain color? Look no further. We'll share some ideas on different wood options and how to choose the best deck stain color for your project and style.
What Kind of Wood Should I Use on My Deck?
There are many good options to choose from, and you should research them all, but we have highlighted two here:
Cedar
Cedar is an excellent and popular choice for decks and pergolas, especially in areas where it gets a little damp.  It is a beautiful, high quality, durable wood that is less susceptible to rot, decay, and warping.  It is readily available almost everywhere, but most commonly used in the south where it naturally grows.  Depending on the specific variety, it can have undertones that lean pink or white; so it is important to test the stain colors on your specific wood to choose the right one that delivers the color you desire.
Mahogany
Mahogany is a premium wood choice for outdoor decks because of its natural beauty and hardness.  It lasts for years because of that hardness and is typically more expensive.  Mahogany has a versatile hue with dynamic shades of honey and gold undertones that would stain flawlessly.  With material like mahogany, it almost seems like a waste to hide its beauty by painting over it, so choose a semi-transparent stain that showcases that beauty.
What Color is Best?
Regardless of the wood you use, whether it is mahogany, cedar, pine, or any other species, it's a big investment, and therefore essential to do your due diligence to not just choose the right materials, but also the right color for your home, neighborhood, and the aesthetic you hope to achieve.
Vibrant Reds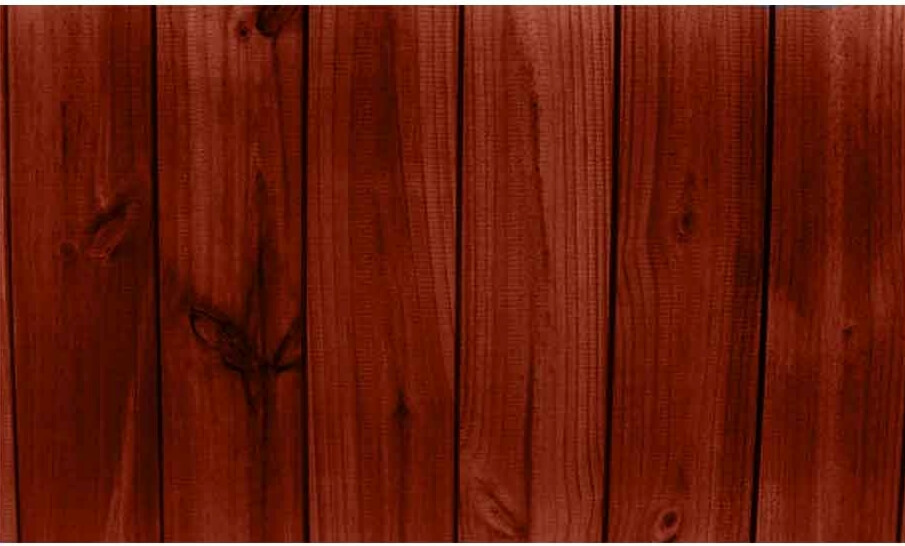 You can create a warm and welcoming effect with your deck by applying a red-undertoned stain that pairs well with other materials, creating a look reminiscent of a rustic mountain lodge, lakehouse, or cabin in the woods.  Natural Cedar, Redwood and Mahogany are popular Ready Seal stain colors with red undertones that bring out the natural beauty of each plank.
Warm Browns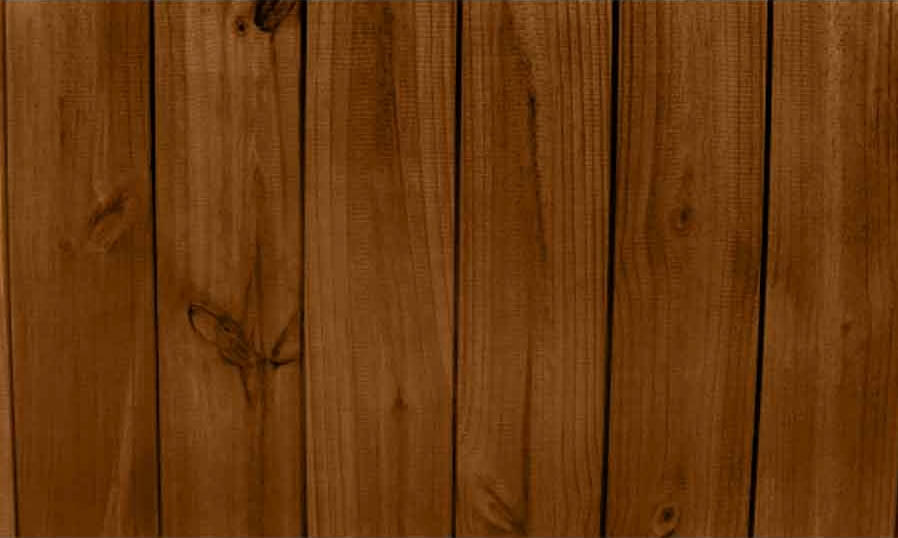 Ready Seal's classic warm browns complement every style, and HOA's almost always approve these tones because of their universal appeal.   Whether your aesthetic is traditional, craftsman, mid-century mod, rustic, or more eclectic, Ready Seal's Natural, Pecan, or Dark Walnut are the light/medium/dark warm browns on the color wheel, and any of them would be excellent and safe color choices in most applications.
Cool/Modern Tones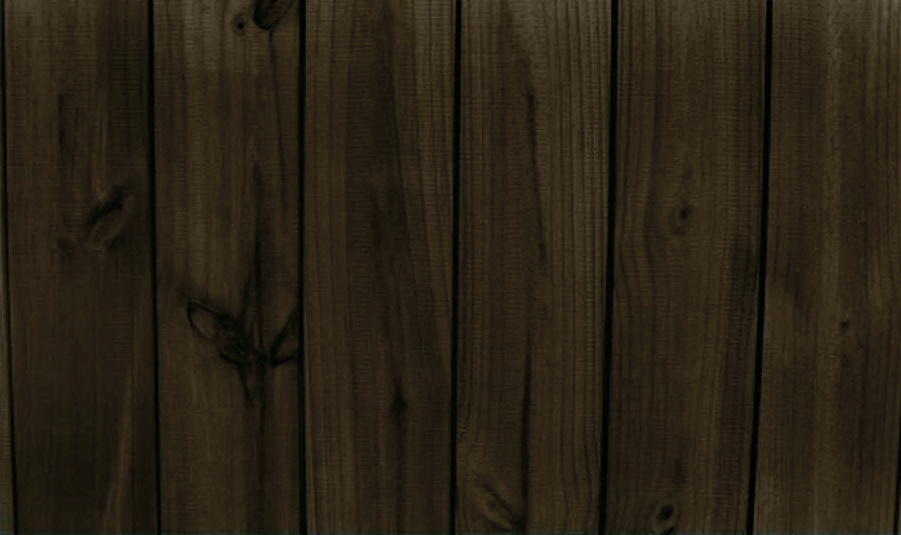 Wooden decks might seem to be out of place in more modern homes that incorporate industrial-style and colors into their aesthetic, but choosing the right deck stain color can make or break the look.
Some homeowners want a dark brown, but they don't want any warmth.  Ready Seal's Mission Brown stain is a calming dark brown tone with a cool base that accomplishes that goal.  It may be a better complement on a home that has warmth in its building materials (such as a red brick), where a warm brown tone may tend to "fight" that.  It also leans a bit more modern than the traditional warm browns.
One of the newer hues in Ready Seal's color wheel is Burnt Hickory.  It is the darkest tone in the color lineup and presents a shade that is almost black, creating a beautiful sharp contrast to light-colored stone, brick, stucco, or other building materials.  It has become a popular choice in more contemporary home designs.
Elevate Your Deck's Appeal
with Ready Seal
Protecting and elevating the appearance of your wooden deck is all about building a quality structure and using the right stain color.  With the right choices, your deck can blend seamlessly into your home's design or stand out, depending on what you're going for.  In this brief guide, we shared a few deck and stain ideas that you can incorporate into your next renovation project, but the possibilities are as endless as your imagination.  Ready Seal Stain & Sealer for Wood is an oil-based semi-transparent penetrating stain that will take on the quality and characteristics of your wood.  For that reason, we highly recommend obtaining some liquid samples to test on your wood before making a final decision.  You may find samples at a local dealer in your area, or you can order a sample set of all our colors here.   In addition, take a look at our product gallery for more ideas.  And be sure to follow our Application Protocol recommendations in prepping the wood and applying the stain.  If you ever have any questions, don't hesitate to give us a call at (972)-434-2028 during regular business hours - our team is ready to help!
Have Questions About Ready Seal Products?