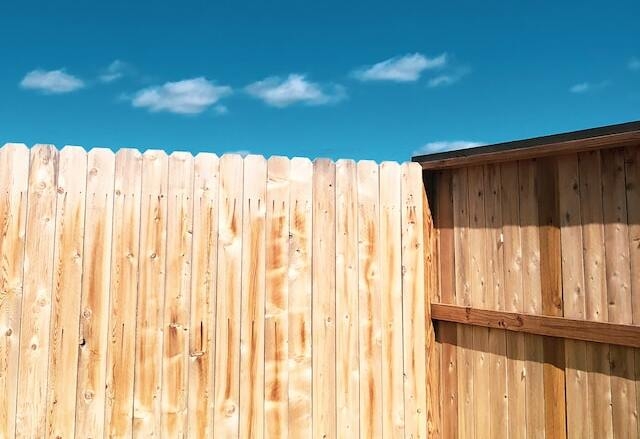 Because of its aesthetic value, wood is often chosen over aluminum or vinyl for fencing. Not all types of wood are equal and the best wood for your fence depends on the characteristics you are interested in such as rot resistance, appearance, and durability in addition to your budget. In this post, we will discuss which type is the best wood for fencing.
Factors That You Should Consider When Choosing the Right Wood for a Fence
There are many types of wood used for fencing, such as cedar, redwood, cypress, pine and Douglas fir. Choosing from such a wide variety of wood types might feel overwhelming, but considering the following factors will help you come to the right decision:
The Climate in Your Area
Ideally, the type of wood you choose for your fence should be well-suited to the climate where you live. For instance, if you live in a city that gets a lot of rain, you should choose wood that is resistant to warping, mold and mildew growth and rot. Meanwhile, if you live in a place that experiences plenty of snow, opt for lumber that is strong enough to bear the weight of drifts.
Resistance to Insects and Other Pests
Some types of wood are more vulnerable to insects and pests than others. For instance, cedar and redwood are highly resistant to damage not just from bugs but also rodents and snakes. The distinctive pleasant smell of cedar and redwood is due to the oils and acids that give them their natural pest-repellant properties.
On the other hand, some types of wood commonly used in fences—such as spruce and hemlock—are susceptible to insect damage. However, regularly staining and treating them will help keep pests out. For this reason, they're a good option if you're fine with having to do frequent upkeep or if you plan on moving in the near future. However, they are not the best choice if you want a fence that will last longer than a few years and require minimal maintenance.
Cost
Determine much you're willing to spend on fencing. If you're on a small budget, you'll likely have to limit your choices to more affordable types of wood, like spruce.
Pinewood panels, a popular choice among budget-conscious homeowners, are chemically treated to last longer than regular pine. However, they tend to warp during and after installation. The saying, "you get what you pay for," applies to wood fencing material as it does to almost everything else.
However, keep in mind that while the upfront costs of cheaper wood types, like pine, are lower, you'll likely spend more on maintenance, repair and replacement. So, if possible, it's best to extend your budget further for fencing materials that are high-quality, resilient and durable.
Types of Wood to Use For Fencing
Cedar wood for Fencing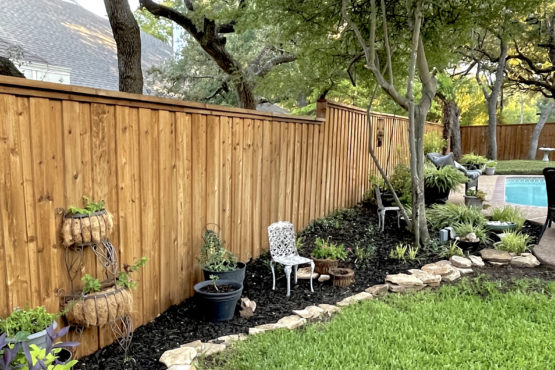 An excellent choice of wood for fencing since it contains natural oils which are a deterrent to insects. Cedar wood is a middle-of-the-road option that might better fit a limited budget, and is also rot-resistant, giving it a longer lifespan compared to other types of wood. Treating cedar with a finish such as paint and wood stain prevents it from turning gray in color and increases the lifespan even more. Although some people recommend painting cedar with acrylic to protect it from the elements, most woodworking enthusiast will opt to stain it since in this way, the woods natural beauty is ideally preserved.
To effectively stain cedar, you must first prepare the surface by washing and then sanding the block of wood to slightly roughen the surface, which in turn ensures the wood stain and sealant firmly adhere onto the wood's surface. Apply a stain specifically for cedar wood, comprising of resins and oils that penetrate deep into the wood's grains. Use protective gear and either a sponge or paintbrush to gently apply several thin coats of the stain along the grains of the wood. When using a sponge, apply the stain in circular motions and gradually build up the tone to darken the stain.
Applying sealant on cedar provides an extra protection since it repels moisture and prevents the sun's UV rays from discoloring the wood's surface. Apply the sealant along the wood's grain, using a thin coat for the initial coats while allowing the sealant to completely dry in-between coats. Apply a liberal amount of sealant for the third and final coat and let it dry thoroughly.
Cypress wood for Fencing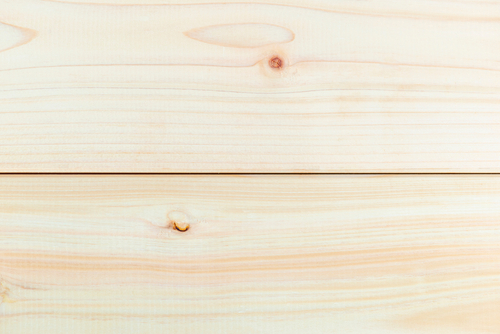 In addition to being rot-resistant, cypress contains cypretine, which is a natural chemical deterrent to insects, making the lifespan of this wood longer in comparison to other types of wood, hence an excellent option for fencing. Cypress trees are native to the South of the United States and the consequent transportation costs can make cypress a pricey choice.
To effectively apply a wood stain on cypress, start by spreading a drop cloth on a level surface in an area that is well-ventilated and then lay the block of cypress on the cloth. Sand all sides along the grain to prepare the wood's spores for the wood stain and then apply the stain to a cloth or brush. Use moderate pressure to apply the stain to the wood. Start by working along the grain and then work against it to fill the pores from all angles.
Since the longer the stain sits on the wood the deeper the color, let it sit for a while, but not long enough to dry up. Use a dry cloth to rub the wood along the grain to remove any excess wood stain and avoid uneven drying of the stain or the development of rough patches before allowing it to dry completely. Lightly sand the wood again. Repeat this process for a second coat, applying less stain and pressure. Once dry apply sealant to boost the protective layer and ensure longevity.
Redwood wood for Fencing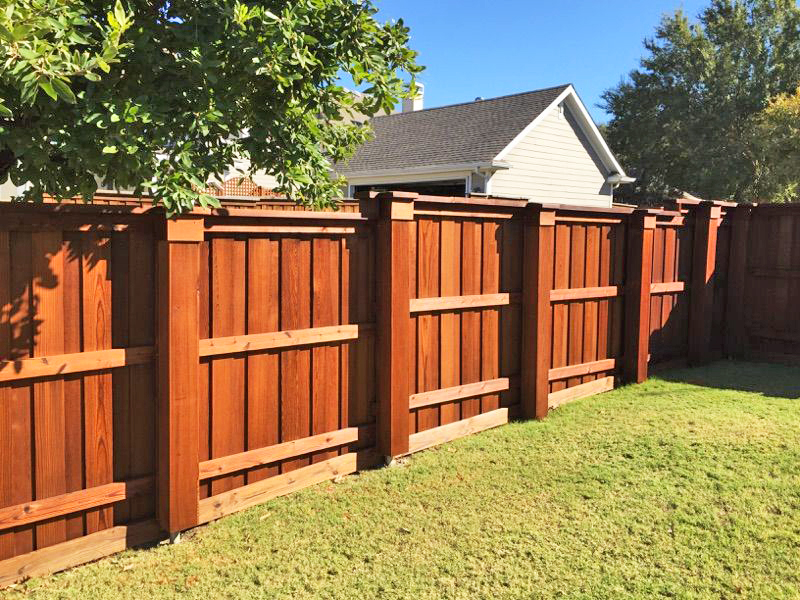 Redwood is arguably the most extensively used type of wood for wood fencing and even though it comes at a high cost, redwood's quality, durability, and aesthetic value make it among the best options. Although redwood is resistant to insects and rot, it still should be treated with a stain, preferably clear stain, to preserve its natural beauty, prevent it from turning grayish in color due to aging, and boost its resistance to insects and rot. Constant moisture, freezing, thawing, and dry conditions can damage redwood.
To effectively apply wood stain to redwood, let it weather for a while for the oils to dry out or rough saw the wood to stain it right away. Use quality wood brightener and cleaner to prepare the surface and if necessary, sand the wood after it dries to remove any mill glaze that might restrict penetration of stain. Apply a wood stain recommended for redwood. A transparent and penetrating stain offers the best results; it enhances the natural beauty and eliminates weathering. Remember to apply only as much stain as can be handled by the wood and if after about 15 minutes the stain has not yet been absorbed, wipe off the excess stain. Apply sealant after the stain is completely dry.